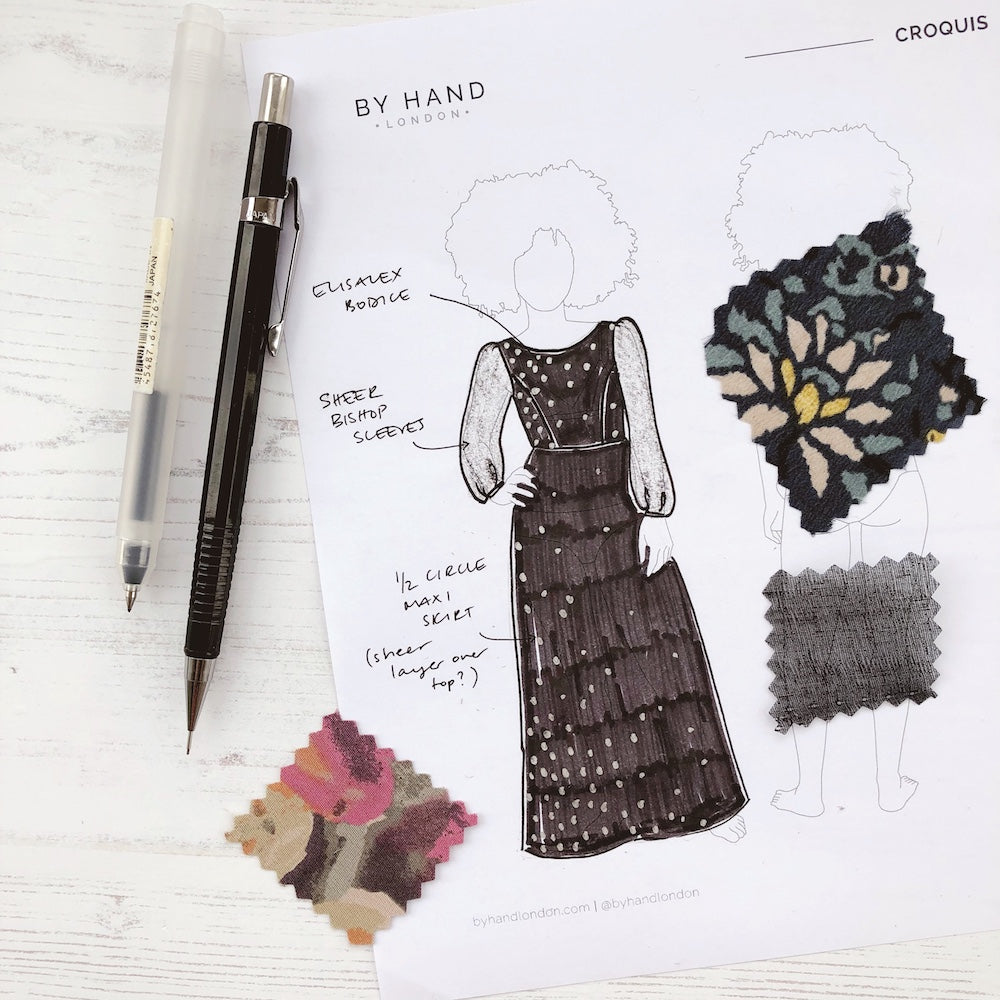 Soooooo, juuuust a quick little question for you today:
How would you like to win all of our sewing patterns AND NZD 200 to spend at the brilliant The Fabric Store??
Yup! We thought so :)
We know that, like us, so many of you love sketching up your next makes before you actually get sewing - dreaming up the tweaks and hacks you'd make to your favourite patterns and finding those perfect fabric matches to create your ideal garment. Which is why we released our Sewing Planner earlier this year and now we want to reward this noble past-time! 
Entering is easy peasy
On instagram, share a sketch of your absolute dream dress using one of the croquis in our PDF Sewing Planner and we'll pick one lucky winner by 10th December midnight GMT. 
What are we looking for? 
We want to get some insight into your creative minds, and see you dream up your ideal full on party-season-appropriate-no-holds-barred kinda gown! 
You can use absolutely any pattern! It doesn't need to be a BHL pattern 
However, it must be drawn on our Sewing Planner
To enter your sketch, be sure to hashtag #BHLSewingPlanner + tag @byhandlondon & @wearethefabricstore 
Rules about the prize 
The sewing patterns will be sent to you as PDFs via email
The voucher will be in NZD
The voucher is only valid to be spent in the online store.
The online store is : https://shop.thefabricstore.co.nz/
The expiry date on the voucher will be 6 months from the date that it is presented.
Check out our PDF Sewing Planner and get started! Complete with croquis in 6 classic body shapes 
Can't wait to see what you make 🙃
x Team BHL