byhandlondon.com/pages/design-comp
It's been far too long since we held one of these! Well, at least since we did our very first Fabric Design Competition just under a year ago, all the way back in March 2013. And it was absolutely brilliant! We were totally overwhelmed with the quality and quantity of the entries, as well as all of you who got involved in the voting process (check out the winning designs here and get your hands on them here). 
For those of you who have been following our activities in the past 10 months since that first competition, you'll know that this one is being held under very different circumstances... Namely, with one successful Kickstarter campaign under our belt, we've now got our very own digital textile printer! 
This time round the theme we have chosen iiiiiiiiiis.......
 *Once upon a dream*
And it is totally up to interpretation by you! No prescriptive design guidelines whatsoever, we just want to see your design imagination run free. Here's a little mood board we did earlier just to get your creative juices flowing: 
(source: http://future-speak.tumblr.com/) 
(source: http://glittersmack.tumblr.com/) 
(source: http://www.comicvine.com/) 
(source: http://fionamaki.tumblr.com/) 
Olly & Dolly Sisters - Moholy-Nagy (1925)
(source: http://discomedusa.tumblr.com/)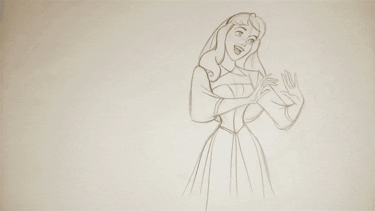 How the competition works 
Send us through your fabric design as a JPG or PNG. Minimum resolution of 300ppi please! Since we print in CMYK, for the best results for eventual printing (should you win), it would be ideal if you created and saved down your artwork in CMYK.
Please send your submissions to charlotte@byhandlondon.com by Friday 6th February 2015 midnight GMT. Just the one design per person please! 
We will then set up camp over the weekend - complete with coffee, cake and cats - and go through your loverly designs to try narrow it down to a shortlist. 
This shortlist will then be posted on the blog on Monday February 9th for voting on by you guys!  
Winning design is simply the one with the most votes. 
What happens if I win? 
A big virtual hug and a kiss from us! But also:
Your fabric sold on byhandlondon.com and lots of shouting from the rooftops about you on all of our online portals.
An upfront fee GBP 100 (or your currency equivalent)

 and 2% of every unit sold.
2m / 2.2yds of your very own fabric 
Here comes the legal bit 

The winning fee is a time limited licensing fee only, no fear - we do not own your design outright for ever and ever! Think of it more as an exclusive rental, if you will. Should you win we will send you over a proper contract and everything, written in plain english that humans without law degrees can understand. By submitting your design to this competition we do not own it!  However, we do ask that you play nice and don't submit it to any other competitions running at the same time.
....and some final things to bear in mind 
Your design must be able to be repeated and tiled!
This might sound quite obvious, but no copyright infringement please! All designs should be 100% your own. 
The pigment inks that we use are not the biggest fan of large swathes of black or similar shades of dark colours next to each other, so best to avoid them if possible.
Ummm, that's it and as ever, we absolutely cannot wait to see what you make! 
x